A New Way to Wear Fragrance: In Your Jewelry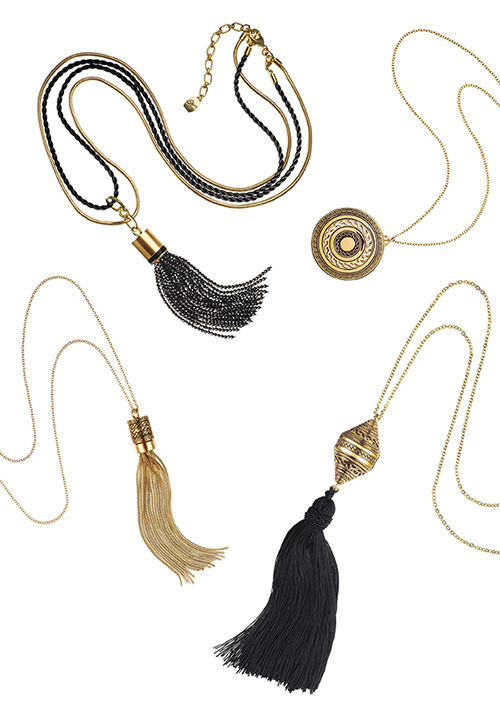 Your pulse points are going to be so jealous.
Kilian, the luxe fragrance house fronted by Kilian Hennessy, has just debuted a whole new way to wear pefume: a collection of fragrance-infused jewelry that's as stylish as it is sensorial.
The collection features four necklace styles and four leather bracelets, each scented with one of Kilian's fragrances. The Onyx Tassel Necklace ($465) features a pendant made of black onyx beads on a silk cord which has been treated using microencapsulation technology. The scent capsules burst as you wear the jewelry, releasing fragrance in the process. Three other necklace styles ($245-$345) feature a cage design that holds a ceramic disk infused with one of the brand's 29 scents.
Meanwhile, the leather bracelets ($195-$325) — which are geared toward men but are basically unisex — are inspired by traditional French "gantiers parfumeurs" of the 17th century, who infused men's leather gloves with fragrance. Each is infused with one of five By Kilian fragrances and carry their scent for up to a year.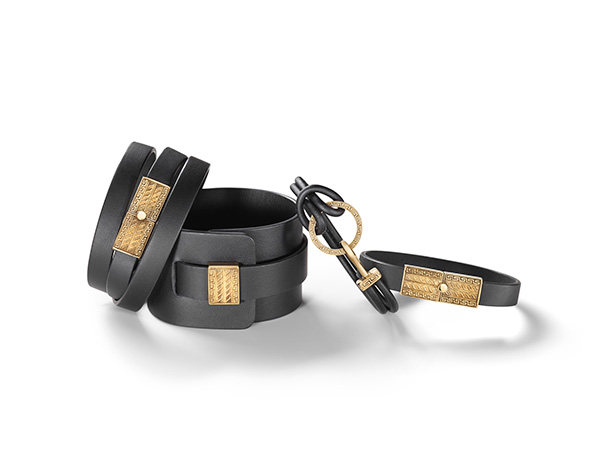 The idea for the collection arose from the brand's desire to expand its offerings in a unique way — and one that wasn't quite as predictable as, say, scented shower gels and body lotions. And since the wearables smell good and look chic, we have a feeling they'll win you double the compliments, too.
The Jewels of L'Oeuvre Noire and The Leathers of L'Oeuvre Noire will are available at the brand's flagship boutiques starting this month.
Get the latest beauty news and inspiration!
Sign up for our newsletter to receive the latest from Beauty Blitz delivered straight to your inbox.