Buy Now: Lancome Paris Energie de Vie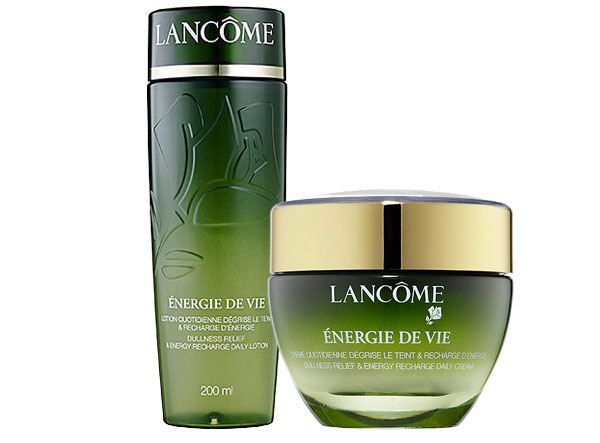 According to Chinese beauty rituals, the key to healthy skin is a radiant glow from within. They call it Qi Se - "A balanced skin energy glow (Qi) and an ideal skin color (Se)." This Asian tradition is what inspired Lancome's first-ever energizing skincare collection, Energie de Vie. The two-product collection targets all skin types looking for a boost of radiance, brightness and clarity. 
Energie de Vie is made with three Chinese plant roots - Rhodiola to revitalize, Gentian for radiance, and Wild Yam to nurture - that work together to energize the skin for a healthy and supple complexion. Plus, eau de kiwi and vitamin CG are added to treat the skin with nutrients. It's as simple as that! 
The two-step system includes a Dullness Relief & Energy Recharge Daily Lotion ($50), a luxurious, liquid emulsion that seeps into the skin for a non-sticky, translucent finish that refreshes and illuminates, and a Dullness Relief & Energy Recharge Daily Cream ($55), a hydrating moisturizer that strengthens the skin while reducing signs of fatigue. Say "bye, bye" to that tired, dull complexion for good! 
For the ultimate energizing skin care ritual, Lancome has even developed a suggested application based on accupressure. According to press, "First, apply the lotion by padding it gently all over the face. Next, apply finger pressure to the precise points (see the numbered face chart below) while breathing out, and then releasing by breathing in. By exerting pressure on these points, you improve microcirculation by relaxing muscles so that they no longer compress the veins. Facial features relax, and energy emanates from the face. Follow by applying the moisturizing cream to your newly radiant skin."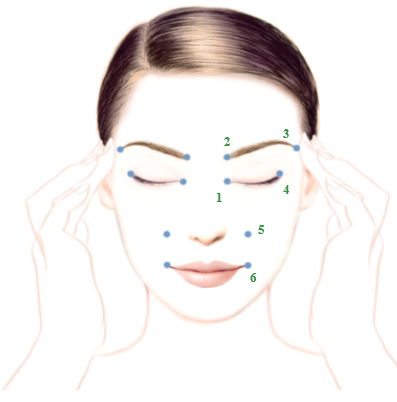 The Energie de Vie collection is now available at Sephora and Sephora.com! 
Keywords
Get the latest beauty news and inspiration!
Sign up for our newsletter to receive the latest from Beauty Blitz delivered straight to your inbox.