Bite Beauty Opens Up Shop in NYC, Launches Exclusive New Lip Products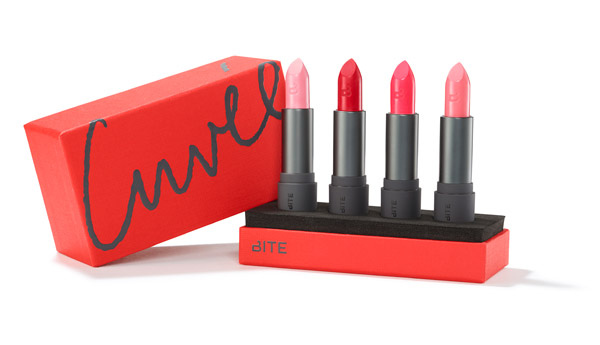 We've been huge fans of BITE Beauty, the all-natural and edible line of amazing lip colors, since they first hit Sephora stores in 2011. The brand is known for using food-grade ingredients that are literally good enough to eat. You know, since we're constantly eating our lip colors off our pout all day long anyway. Now, the brand has opened up a pop-up shop in NYC that not only sells their wide variety of lip products, but also lets you throw on a lab coat and create your own custom shade of lipstick in just 10 minutes. 
The BITE Lip Lab, located at 174 Prince St., is sure to be the place where science geeks and beauty fanatics collide. Customers will have the opportunity to put on some rubber gloves (BITE-branded, no less) and mix, pour, paint and mold their own personalized lip color. Plus, customers will also be able to choose a flavor and finish. Cool, right? We tried it and had a blast! It was really cool learning how a lipstick is made and seeing the ingredients come together first-hand. The Lab is now open, but if you can't make it to the pop-up shop anytime soon, no worries! The space will be turned into a permanent retail location in the fall.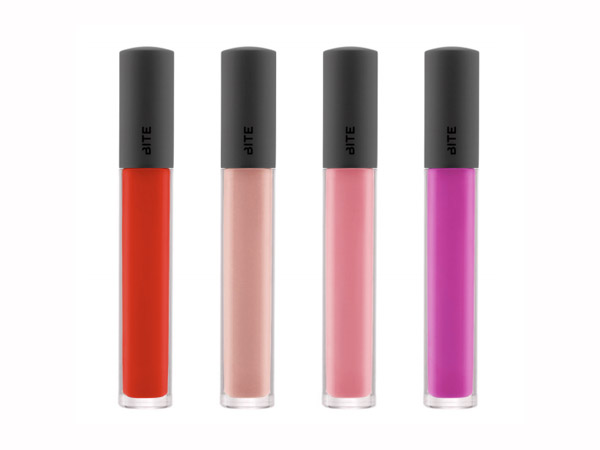 If you're not in the NYC area, don't fret. BITE's summer offerings totally make up for it. They just launched a yummy new Lush Fruit Lip Gloss ($22), that's also known as a "smoothie for your lips." The 12 highly pigmented shades offer a crazy amount of shine for the perfect glossy summer pout. The formula is infused with coconut, mangos, strawberries and seven nourishing fruit oils and pure pigments for an antioxidant-rich lip treatment that looks fabulous. We weren't kidding when we said that BITE is good enough to eat! 
But, the collection we are most excited about is the exclusive, anniversary edition of the brand's private reserve. The Champagne Cuvee Deluxe Lipstick Collection (topmost image) is derived from French champagne grapes, freshwater Tahitian Black Pearl and Japanese silk powder. It's so exclusive that only 1,200 lipsticks per shade (four shades total) will be handcrafted once a year. Why, you ask? Well, because it follows the harvest in the Champagne region of France. Now that's what we call lip luxury! Each lipstick is packed with vitamins, minerals, proteins, and over 20 amino acids for moisture-rich, high-impact color. Oh and the shades? To die for! Cuvee features a vibrant coral, rose pink, lilac nude, and soft white pink. You can buy each shade separately for $34 or get the chic box set of all four colors for $72. If your a lipstick buff, this collection is not to be missed out on! 
Both the Champagne Cuvee Deluxe Edition Lipstick Collection and the Lush Fruit Lip Gloss will be sold exclusively at Sephora and Sephora.com. But the box set is only available at Sephora.com. 
Keywords
Get the latest beauty news and inspiration!
Sign up for our newsletter to receive the latest from Beauty Blitz delivered straight to your inbox.