7 Things We Learned about Rachel Roy at the Debut of Her New Shadow Palette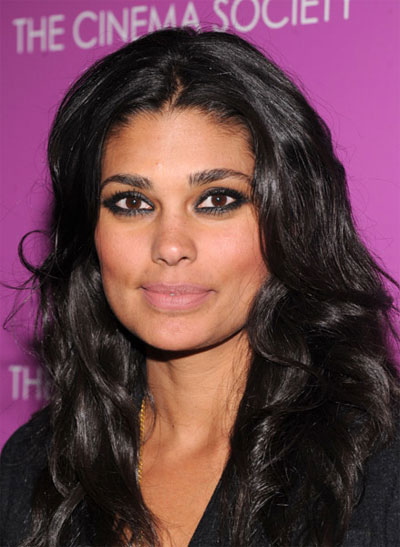 Rachel Roy's got skills when it comes to makeup. At an online editor event last night at her Midtown showroom, the designer not only showed off her gorgeous new eyeshadow palette (it's her company's first foray into beauty), she actually used the shades to give one of her team members a smoky eye - and the result was pretty impressive! Here are seven more things we learned about the budding beauty mogul.
1. As a kid, she did her brother's makeup.
"My dad definitely blames that for the reason that he's gay, but we all know that's completely false," Rachel joked. "He was my first victim."
2. She was practically born a style genius ("It's like breathing"), but her Indian heritage influenced her, too.
"All of my aunts on my dad's side didn't have much, but they had beautiful saris, plastic bangles up their arms and a kohl eye no matter what. Some of them went to clean - they were maids - but they were the most beautiful, exquisite maids. And I realized at that age, it was because they took care of themselves."

3. Her signature smoky eye serves a dual purpose.
"When I get complimented on being 37 and maybe not looking quite 37, it's definitely my Indian pigment, but it's also that I just cover my wrinkles with makeup. A smoky eye is the answer for everything!"

4. She does her own makeup for red carpet events.
"It's all about the proportion, how big do I want to take my eye? I want to take it up, I want to take it out and I want it to be blended because, for me, the blending represents effortlessness," she explained. "No one can really get that but me, and when I work with makeup artists it can be offensive if I keep changing what they're doing...and also I just enjoy it."
5. She gets her (amazing) brows done for $8 in a subway station.
Her go-to threader, Reshma, has a place on 39th and 6th, and another in the 47-50th Street Rockefeller Center subway stop. "She'll look at your face, she won't talk to you - it's in and out, kind of like on Seinfeld, the Soup Nazi...In Reshma's chair, it's 100% respect."
6. She named the shades in her palette with her values in mind.
"I want my girls [daughters Ava, 11 and Tallulah, 3] to have Fire, I want them to have Good Energy, I want them to have Balance. For me, I wouldn't be anything without making sure that I balance my life. Galaxy, Inifinite - we need to dream. Evil Eye for me is something that's very protective," Rachel explained. "You can be really into clothes, jewelry, makeup, whatever it is, but where's your intent? Is it to better yourself, is it to learn more about yourself? Or is it just to put a bunch of makeup on and sit around and wait for a guy to ask you out? I can't get with that at all. But if that was my intent, you'd  have different names for the colors."

7. She wants to expand the Rachel Roy beauty line.
"I would love to. I don't have anything in the works now - I wanted to see how [the shadow palette] did, but [beauty is] definitely a love of mine, and it's something that I believe in."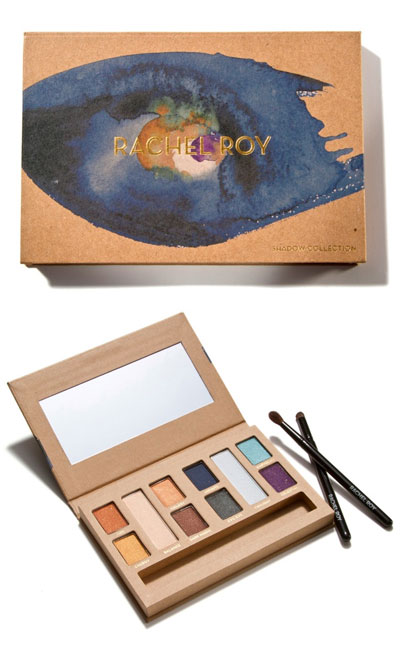 The Rachel Roy Eye Palette is available at select Macy's, macys.com and rachelroy.com for $32.
Keywords
Get the latest beauty news and inspiration!
Sign up for our newsletter to receive the latest from Beauty Blitz delivered straight to your inbox.