6 Grease Fighters That Actually Work
For every oily skin product on the market, there seem to be five more targeted to the dry-skinned population. My theory? Moisturizing chemistry is cake, and it's just harder to create a formula that truly blocks oil without clogging pores and drying out skin. But these latest and greatest finds are worth the hype.

Coola SPF 30 Matte Finish Cucumber Natural Mineral Sunblock ($36)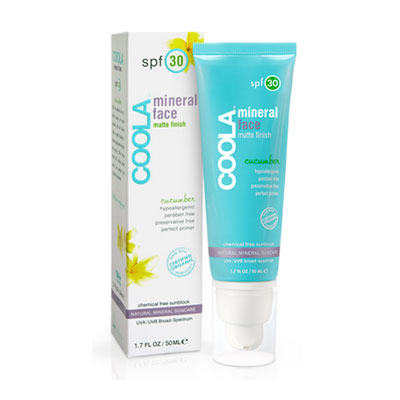 Oily people have a fraught relationship with sunscreen. I may actually be the worst beauty editor ever, because in the winter I don't even wear it. It's so greasy! It makes me break out! But this, this is the weirdest sunscreen I've ever tried - in a good way. Its silicone-based texture means it wears more like a primer than a sloppy sunblock. I can actually layer it over my moisturizer without turning the surface of my skin into an oily soup. And, yay: it's a mineral block, so it offers true broad spectrum protection. (And if that means nothing to you, read these sunscreen facts immediately.)
Olay Shine Control Lathering Cleanser ($6)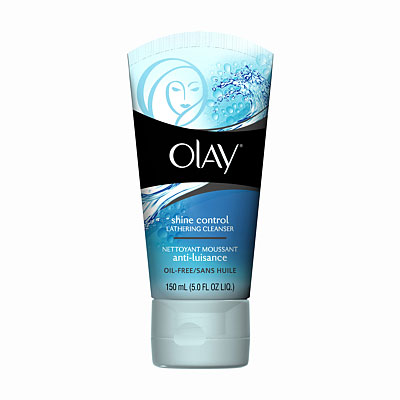 With a consistency almost like that of a clay masque, you can literally feel this cleanser sucking the oil and dirt out of your pores. In fact, it's so intense that I only use it occasionally lest I totally dry out my face. Perfect for cleaning up after a long, sweaty, filthy day at an outdoor concert or similar outing.
Jack Black All Day Oil Control Lotion ($25)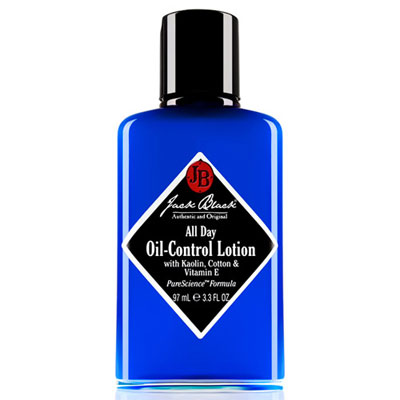 How do they get cotton in a lotion? I have no idea, but I do know that this is majorly mattifying, thanks to grease-absorbing kaolin clay, nylon and the aforementioned cotton fiber. And it works for hours. In fact, it works so well you may want to layer it over moisturizer, because it can be a bit drying. This is marketed to men, but won't leave you smelling like aftershave (it has no fragrance).
 
Witch Hazel ($4.79)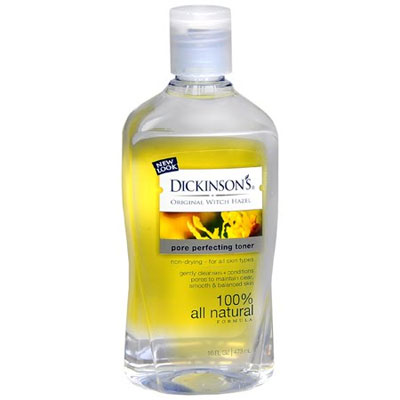 If you're getting irritated just thinking about "astringent," know that this isn't the same as the burn-y alcohol-based stuff you used in high school. Witch hazel sounds vaguely ghoulish (witches!) but is actually magical: it constricts your pores but doesn't dry skin at all. When I use it as toner in the morning, I find I'm not as shiny by mid-afternoon. And if you don't believe me, believe this: Native Americans employed extracts from the witch hazel plant for medicinal purposes and even used its branches to divine water. Told you it's magic.
Eye Shadow Primer
Greasy eyelids are a given for most folks with oily skin, but there's hope in these little tubes. A coat of this liquid somehow stays on lids - sans creasing - for ridiculously long stretches (I'm talking 14 hours here). Urban Decay's Eyeshadow Primer Potion ($19) is the best-known lid primer for good reason - it works. BareMinerals' new tinted Prime Time Primer Shadows (out in July) are also pretty cool, as you can wear them alone or layer powder shadow on top for a multi-dimensional effect.
Boscia Blotting Linens ($10)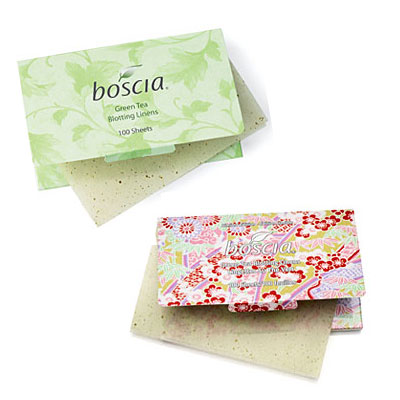 Let's be realistic. You and I both know that no product can stop 100 percent of oil all day, especially in the summer. So blotting sheets remain essential, though if you're using all of the above, you'll go through fewer of them. Boscia's are the best deal: they're twice as big as the blue rubbery drugstore ones, 100 come in a pack (other brands give you 30 or 50) and you can get ones that smell like lavender, roses or green tea. Much classier than using a toilet seat cover.
Keywords
Get the latest beauty news and inspiration!
Sign up for our newsletter to receive the latest from Beauty Blitz delivered straight to your inbox.