Just Launched: MAC Surf, Baby! Collection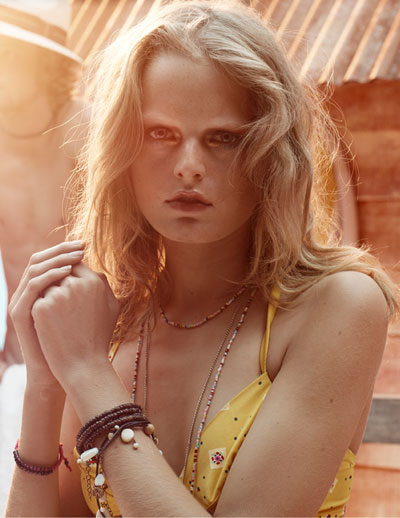 MAC's 2011 summer collection Surf, Baby! arrives in stores tomorrow. As its title suggests, the collection is a beach goddess' dream. Whether you plan to hit the waves or play a game of volleyball or just lounge in the sun, the collection has everything to make sure you look perfectly glamorous while doing it. Here are some of my favorites from the collection:
Studio Careblend/Pressed Powder, $28
This bronzer is finely milled and pigmented to boot, while the matte finish imparts a natural tan on the face. One swipe gives you plenty of color. In fact, I had to use a skunk brush to tone down the pigment for my pale skin!
Cheek Powder in My Paradise, $28
Those wary of bronzers can still have a slice of the fun with this orange blush. Sadly, the gold hibiscus pattern is just an overspray, but you'll still be able to get a few uses out of it before it totally disappears.
 Crushed Metallic Pigment in Surf the Ocean, $32.50
MAC pigments are known for their great color, and Surf the Ocean does not disappoint. The shadows are super frosty and come in four different shades: silver, seafoam green, gold, and dark blue green.
 Lipstick in Hibiscus, $15.50
Hibiscus is the brightest of the four shades offered in this collection, and glides on the lips as a rich coral red.
While the collection has yet to arrive at counters, some of the more coveted items (such as the Lipstick in Hibiscus and Crushed Metallic Pigment in Surf the Ocean) are already sold out on MAC's website, as well as at a few other online retailers. If this collection is an absolute must-have for you, call up your local MAC store to pre-order the items or look for them at participating retailers. Don't wait too long or you may miss out!
-Xaio, intern 
Keywords
We're giving away free makeup, haircare, skincare, and fragrance each and every day. No strings attached »