Danilo Wears Burnt Almonds on His Eyes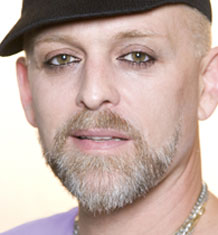 Last night, I joined Pantene for a screening of a short film they created in conjunction with the American Cancer Society to promote Pantene's Beautiful Lengths program. It was inspiring and moving - and lots of beauty editors left with smudged mascara for the worthy cause. While I was there, I got to see an old beauty pal, Danilo. Now you guys know I rarely - if ever - hold back when I have a burning beauty question. Here's an exception: For over 10 years, I've been dying to ask him what brand of eye liner he uses. What the hell is my problem? It's not like he'd be pissed if I asked. I mean, would you think twice about asking a female friend for a beauty tip? No....so what's up with my trepidation over asking a dude? Determined to find out his guyliner strategy, I gulped some champagne and went in for the kill. Here's the down low - how much do we love ourselves some straight-up Danilo?
 
"My best friend's nanny from her childhood lives in Iran and makes real Persian kohl - kajal - out of burnt green almonds and they add an oil to it. I've worn it for 30 years. But I found this new kajal in Paris, it's in a gold compact. The way that a lot of women in the Middle East do it is you put it in your eye, close your lids and pull it across, and it does both rims at once. I call it Elevator Eye Makeup, because the doors close, then boom, boom [gestures lining each eye] and you get out perfectly made up. No mirror."
We're giving away free makeup, haircare, skincare, and fragrance each and every day. No strings attached »