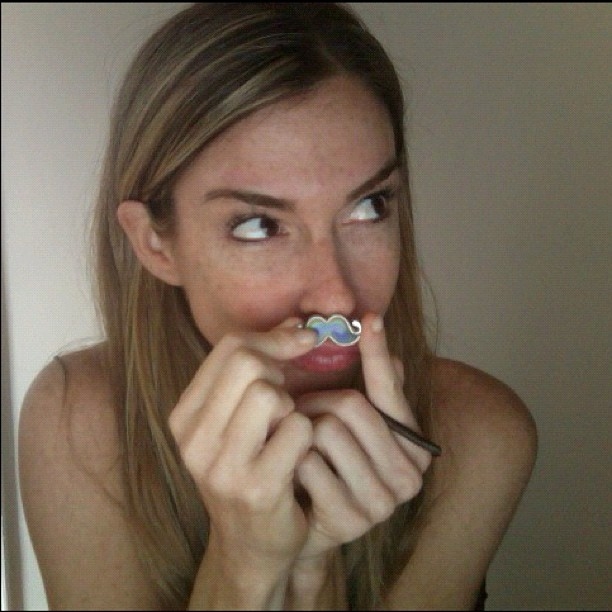 Beauty Blitz contributor Jena Kingsley reports our series The Lady Project. She is write for the Huffington Post and the popular dating blog, Darcy Dates. She was born and raised in New York City and is the mother of an awesome 8-year-old. She plays guitar like a rockstar and she is a die hard Knicks fan. Her socks don't often match, and she is incredibly disorganized. She graduated with a BA in Journalism from NYU. She was raised by an incredibly loving dysfunctional family.You can follow Jena on Twitter @jenakingsley.
I lost my beauty virginity to...Silver City Pink lipstick by Revlon.
My most regrettable look: I got a Pat Benatar haircut in fourth grade and looked like a punk rock lesbian.
The product I always have with me: La Mer lip balm. Gives my lips a nice dewy youthful glow.
When I am not playing with beauty products I am...playing with my son, playing my guitar, going to concerts and Knicks games compulsively and writing. Always writing.
My signature look: Rockstar chic…obviously.
Get the latest beauty news and inspiration!
Sign up for our newsletter to receive the latest from Beauty Blitz delivered straight to your inbox.